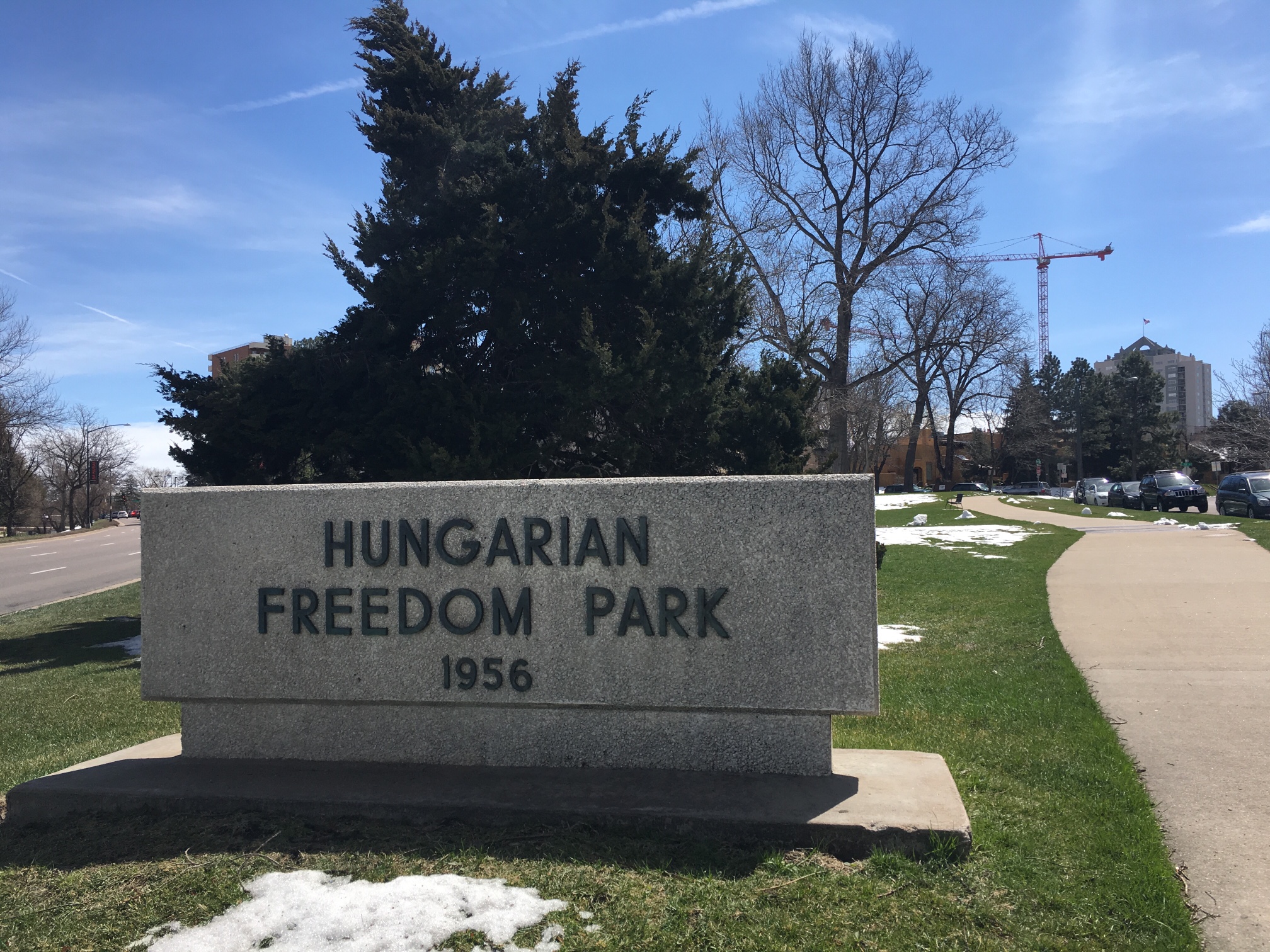 On Changing Denver this month, we have the story of Hungarian Freedom Park. What is the connection between Hungary, landscape architecture, and our Queen City of the Plains? More generally, how does a people forge a lasting connection to a place? You can hear the answers to these questions and much more in this, our most ambitious and personal episode to date.
–
Materials Referenced in this Episode:
Here are some links to S.R. DeBoer's plans for Alamo Placita Park (1927) and what became Hungarian Freedom Park (1925)
Here is a copy of the Hungarian Club of Colorado's founding charter from 1963.
Here is a copy of the ordnance that officially changed the park's name.
–
Extras:
This is the Denver Parks and Recreation Dept.'s current policy on naming and renaming parks.
–
Music:
Our theme song is "Minnow" by Felix Fast4ward. You can find more of his music on Soundcloud.
The song we played under the end credits is "Hatcher Creek" by Strawberry Runners. You can find more about them on their website or Facebook. They are headlining a show at the Larimer Lounge on 1 April, and you may see some of the Changing Denver team there, if you'd like to say hi or talk to us about Hungarian Freedom Park.
We found the other music for this episode on WFMU's Free Music Archive. The tracks were "Gagool" and "Trio for Piano Violin and Viola" by Kevin MacLeod, and "Peace Within" and "Snowing" by Peter Rudenko.
–
You can keep up with Changing Denver by signing up for our newsletter or by following us on Twitter, @changingdenver.
Looking for a way to support the show? Rate us on iTunes or Stitcher! Quality reviews will help us reach a wider audience.
Thanks for listening!