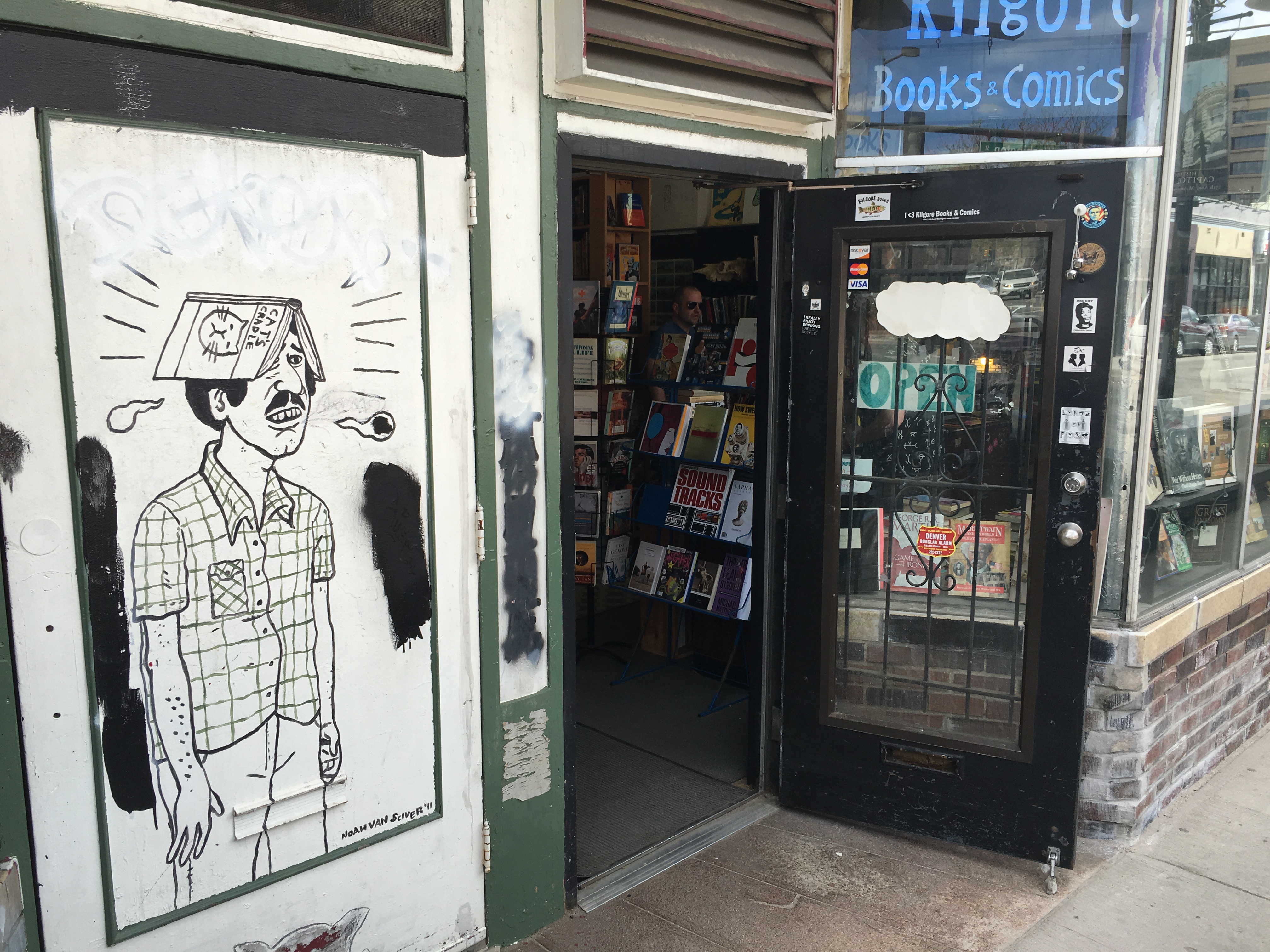 On Changing Denver this month, we investigate paranormal activity in Cap Hill. It turns out the early reports greatly underestimated the infestation! Ghosts are legion in this historic Denver neighborhood, and not necessarily the kind you'd expect.
–
Materials for further research:
Ghost Quest, the feature length paranormal investigation documentary, is available on YouTube in full.
Bree Davies wrote this column for Westword on the closing of the Gypsy House.
Lady Speech tweets @LadySpeech and has a list of upcoming appearances on her website www.ladyspeech.com.
Noah Van Sciver was recently nominated for an Eisner Award! His work is available at many of Denver's finest bookstores, including Kilgore Books. You can also find him on tumblr and Twitter @NoahVanSciver.
–
Our theme song is "Minnow" by Felix Fast4ward. You can find more of his music on Soundcloud.
The song we played throughout the episode is "Deathville" by Eldren. You can find more about them on theirFacebook page.
The other songs you heard under the Noah Van Sciver interview were "solace" and "architects" by Three Chain Links. I found them on WFMU's Free Music Archive. They were released under a Creative Commons Attribution License.
–
You can keep up with Changing Denver by signing up for our newsletter or by following us on Twitter, @changingdenver.
Looking for a way to support the show? Rate us on iTunes or Stitcher! Quality reviews will help us reach a wider audience.
Thanks for listening!