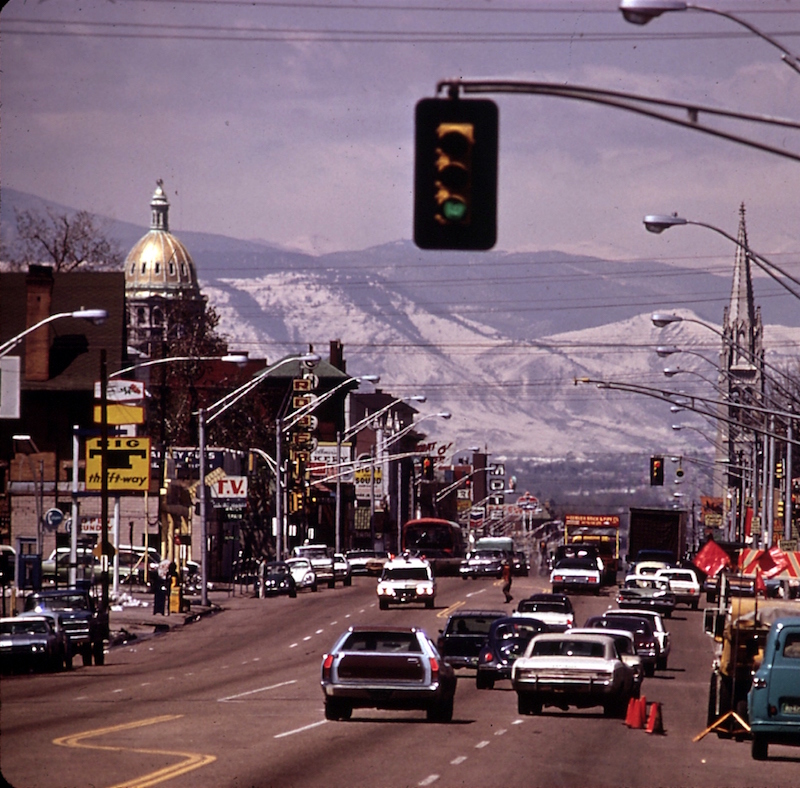 On Changing Denver this month, we look at big bad Colfax Avenue and the stories we all tell about it.
Phil Goodstein, local historian, tells us how Colfax got its name and reputation. You can find many of his books at the Denver Public Library's Western History Reading Room and you can learn more about the walking tours he leads around Denver here. If you'd like to hear the full recording of our conversation with Phil, you can listen to it here.
Judith Cohen, a resident of the Chamberlain Heights, describes what life on Colfax is like today and how it's different from what non-residents might expect.
James Pachorek, owner of Lost Highway Brewing Company, explains why he themed his new brewery around Colfax and describes what it's like opening a new business on a long-maligned strip of the avenue.
---
Recommended Reading:
Eric Peterson's account of a journey from one end of Colfax to the other.
The Denver Post's feature on Colfax's history and significance.
---
As always, you can keep up with Changing Denver by signing up for our newsletter here.
Our theme song is "Minnow" by Felix Fast4ward.
Special thanks to Babah Fly for the use of his song "I Know You" off his 2009 album Electro Sufi. Paul found his copy of the album at Mutiny Information Café on S. Broadway.
Thanks for listening!
---
Cover photo for this episode by Bruce McAllister, 1936-, Photographer (NARA record: 3823134) – U.S. National Archives and Records Administration, Public Domain