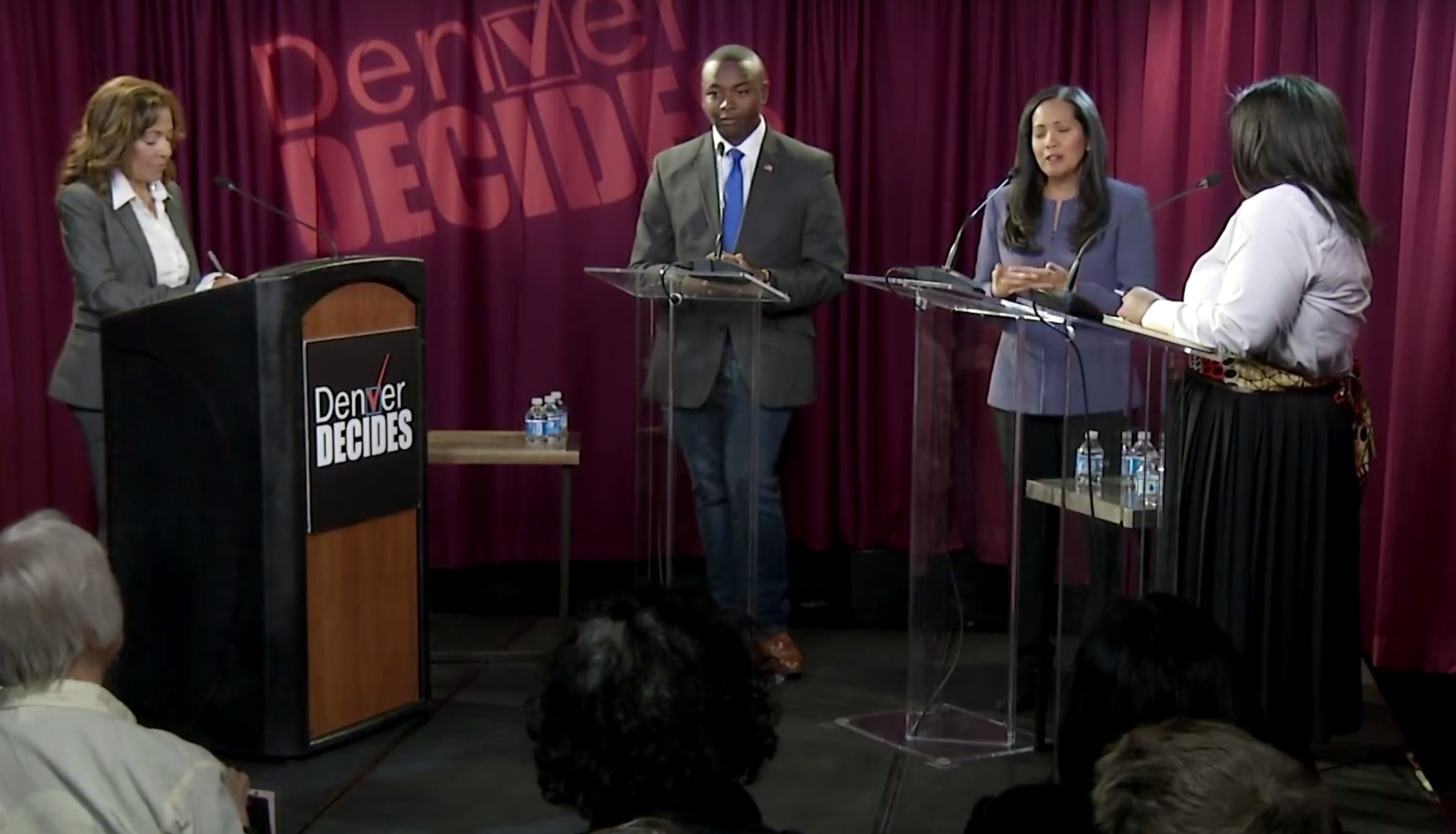 Earlier this week, we brought you the story of Tay Anderson, 19-year-old candidate for the Denver Public School Board. In this installment of Changing Denver Bit By Bit, we bring you the audio of a candidates' forum that aired on Channel 8 back in October. This was Tay's first televised debate, and it offers the chance to delve deeper into the politics of local education.
–
Our theme song is "Minnow" by Felix Fast4ward.
–
You can find us on Twitter @ChangingDenver and sign up for our newsletter at www.changingdenver.com/about.
Thanks for listening!